26.01.2022 – the noplace story told in a book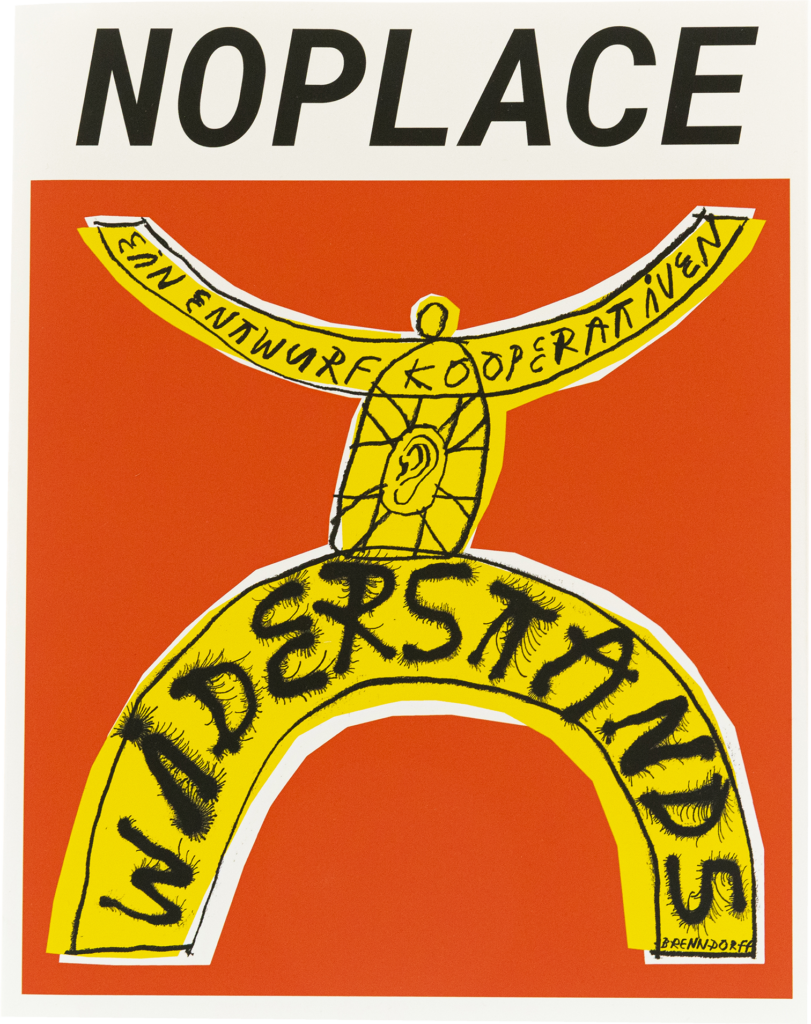 In his latest book noplace co-founder Leonard von Brenndorff gives extensive insight into the story behind noplace. The book contains photographs, illustrations, graphics and various text contributions from different people working within the network.
Apart from showcasing the cooperative work, the book also tells about the political mindset fueling noplace.
14.12.2021 – screenprinting farewell t-shirts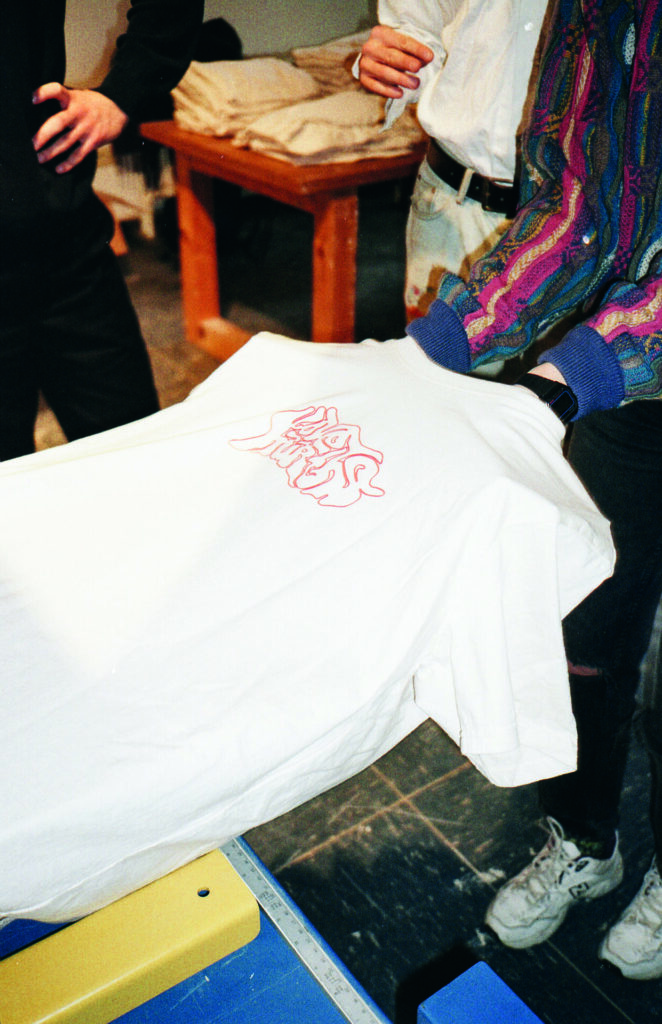 The screenprinting workshop was barely set up yet instantly used for the first printing project. In two sessions, noplace hosted the production of large amounts of t-shirts to complement minha galeras farewell of the infamous "Halle Hürth".
17.11.2021 – the noplace co_working desks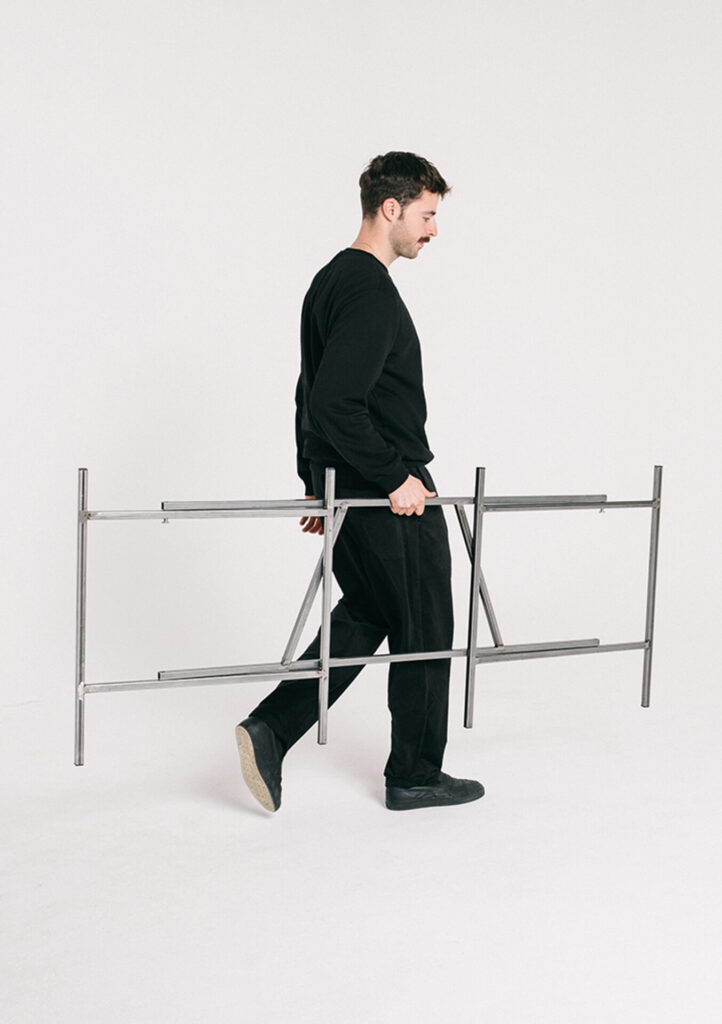 Based on the design classic of the Eiermann table frame, the noplace work table is made of square tubular steel and a multiplex board. The frame is foldable and is held in position by milled pockets from the tabletop.
The tables are produced in the community workshops of minha galera.
06.11.2021 – Chile Unfolded exhibition & talk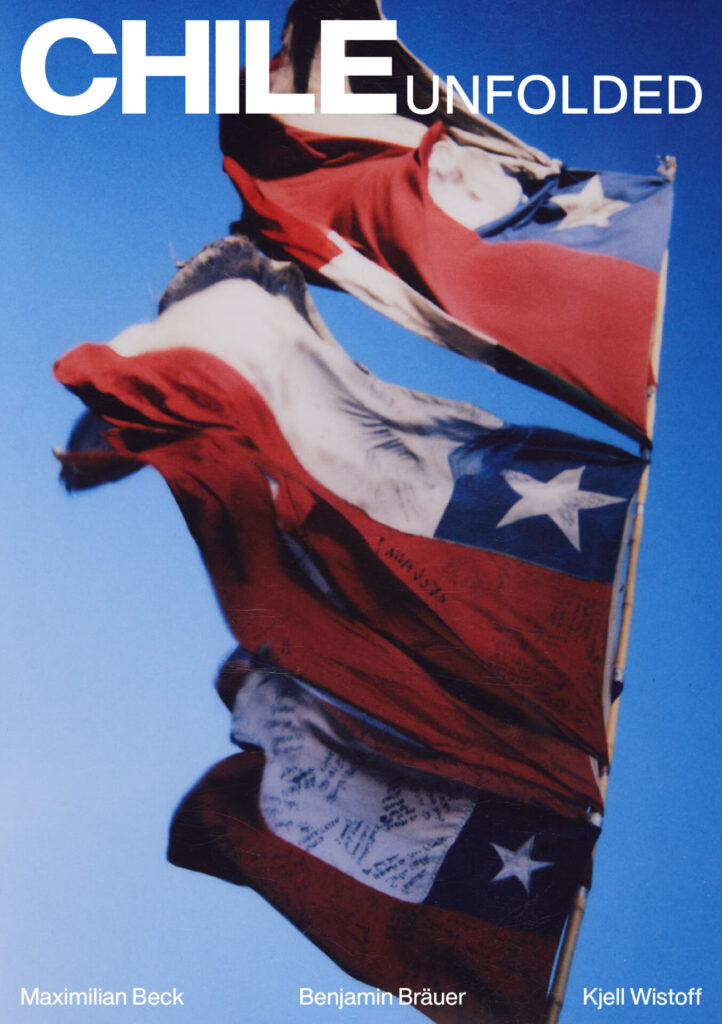 The exhibition "Chile Unfolded" portrays one of the most diverse countries on earth and provides an outside view behind the scenes of a failed economic experiment. It includes the presentation of a photographic work of the same name that plays with the discrepancy between international imagination and experienced perception of the country. The exhibition is complemented by an illustrative analysis of a new topography of protest: the "Primera Línea".
Maximilian Beck
Benjamin Brewer
Kjell Wistoff
24.10.2021 – remodeling the loft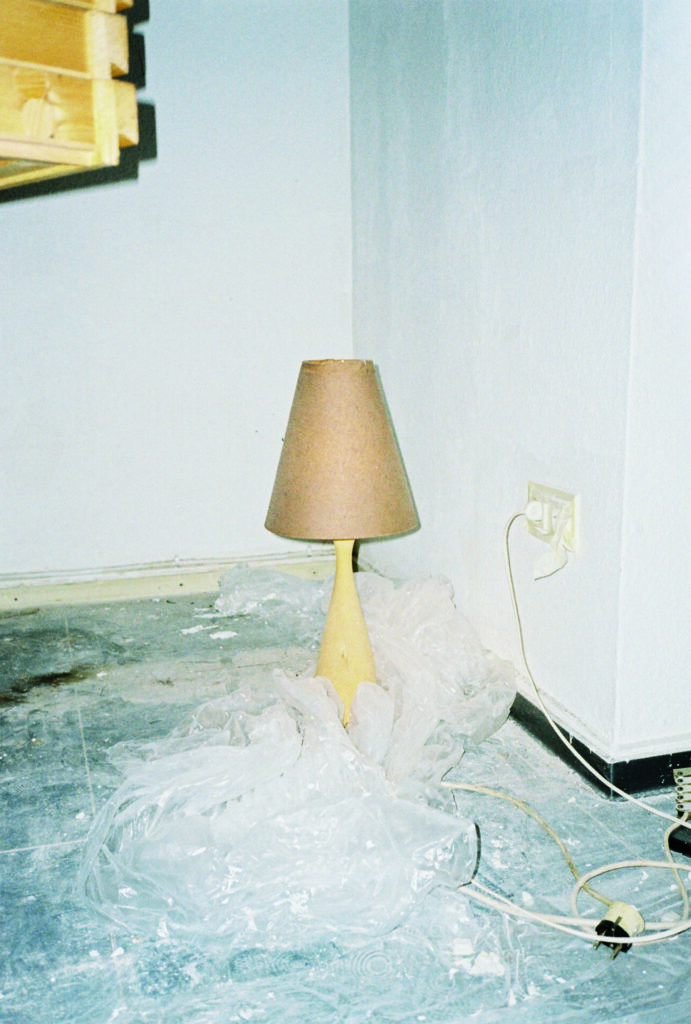 The current noplace location was a former shared flat of members of the minha galera collective. Over a period of three months it was cleared, renovated and remodeled to fit the needs of noplace.